Meet Dr. Michael Abrankian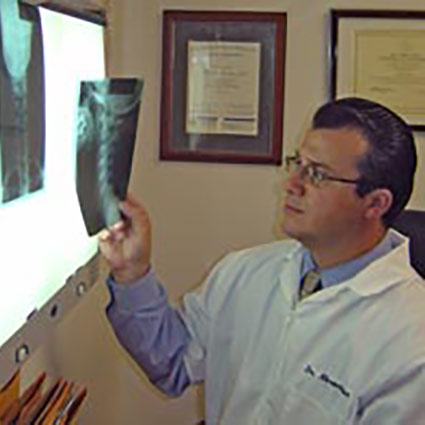 Dr. Michael Abrankian was raised in Sunnyside, Queens. He graduated from Queen of Angels Elementary School and Holy Cross High School. He attended Adelphi Univeristy and then went on to receive his Doctor of Chiropractic degree from the Los Angeles College of Chiropractic in Whittier, California.
Dr Abrankian went on to complete an additional 3-year post graduate diplomate program in Chiropractic Orthopedics at New York Chiropractic College.
Upon graduation, Dr. Abrankian was an associate doctor in one of Southern California's largest chiropractic offices where he cared for many various types of spinal ailments. Wanting to be back "home", he opened the Abrankian Back & Neck Center in 1995.
Dr. Abrankian is constantly striving to improve and update his knowledge in the field of spinal medicine.
OUR SERVICES »

Community Service
Active in promoting chiropractic in the community, Dr Abrankian has spoken to numerous clubs and organizations and welcomes invitations to address various health topics. Being dedicated to serving the community in every way, Abrankian Back & Neck Center has sponsored an annual food drive for the Sunnyside Community Center.
Professional Organizations
Dr. Abrankian often attends postgraduate seminars sponsored by the New York Chiropractic Association. He was also an active board member of the Romanian Medical Society of New York from 1998-2014 and on December 12, 2010, he was recognized as their "Doctor of the Year."
Give Our Office a Call
Thanks for visiting our site. We look forward to meeting you in person and learning how we may be of service to you. Give our office a call and let's arrange a time to explore your options.
---
Dr. Michael Abrankian | (718) 472-0448